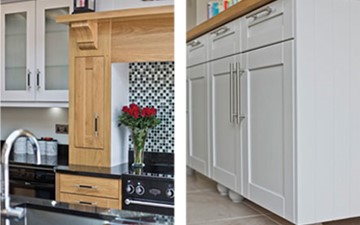 Replacement kitchen doors can give your kitchen a new lease of life without the traditional costs of refitting the entire kitchen but with the same outcome.
Looking for some quick design inspiration? Whether you're just re-modelling your home or trying to build a new one, it helps to have a vision. Investing in kitchen renovation can be a costly task, so make sure you're getting timeless pieces by keeping yourself up-to-date with latest design trends around the UK.
Over the years Kitchens have evolved from just being a plain preparation room to a place where people gather, and as such making use of space in kitchens has always been a must.
A big trend in the UK at the present is to replace kitchen doors rather than spend hundreds of pounds on having a new kitchen fitted, after all if your kitchen carcasses are in good condition and you are happy with the lay out of your kitchen then why replace it all?  
But choosing replacement kitchen doors may bring other issues, after all it's the perfect opportunity to create a whole new look.
You may wish to stick with the classic white kitchen cupboard doors. It's one thing to be stylish, but it takes a lot more effort to be clean. Sticking with the classics white is also a good design rule as it goes with any kitchen theme.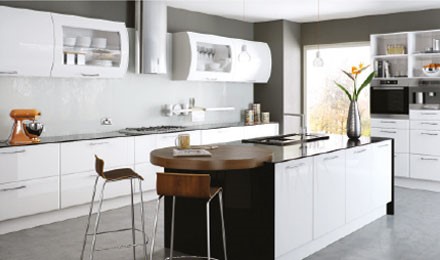 A splash of colour
Give your kitchen some life by adding Plumb kitchen cupboard doors, an inspirational new range of chic and contemporary door finishes with a choice of edgings.
The Zurfiz range offers clean lines with a resilient surface finish. There are three 'ranges' of finishes available, Ultragloss, Ultramatt and Ultragloss Metallic finishes. Not only does it look unique, but it also adds a bit of personality into your everyday kitchen area.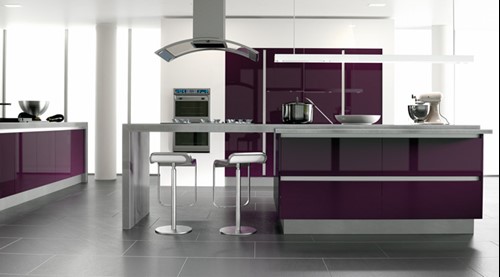 Why not look around our site for some inspiration after all it all starts with a vision.