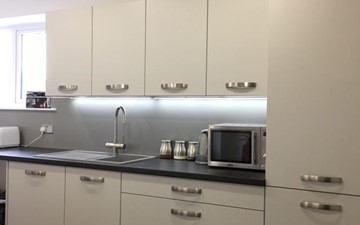 Occasionally we have to provide a more bespoke solution, taking into account design issues and carcass placements. Our in-house design team are specialists in this type of tailor made service.
A trade client commissioned a project to design and manufacture a bespoke solution to cater for the issue of a boiler unit in a factory staff kitchen.
The boiler placement in the kitchen was connected to the heating network by an array of pipework. Which had to be accessible if needed, for maintenance tasks.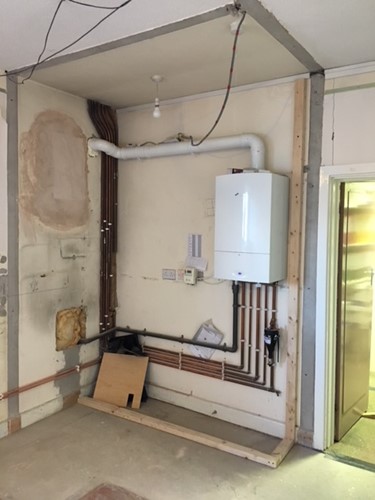 To enable access to the boiler and the network of pipes, a special tall larder unit and additional boiler storage units were designed and manufactured to allow access to the boiler.
The pipes were hidden from view and the cabinets designed to maximise storage space.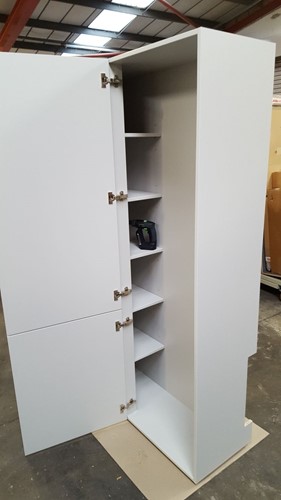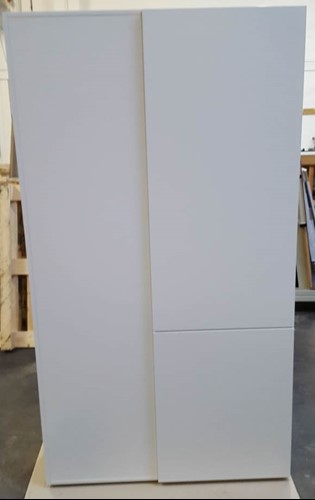 We worked closely with our trade client, who provided detailed drawings and measurements of the walls and pipework, so we were able to provide the best possible storage solution.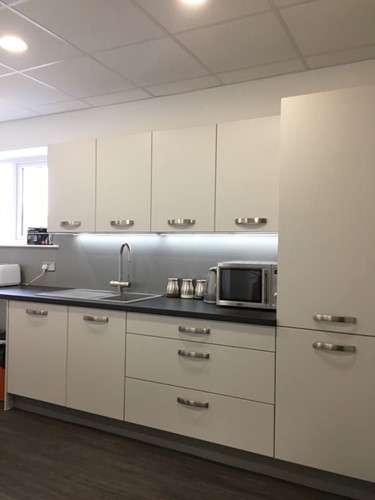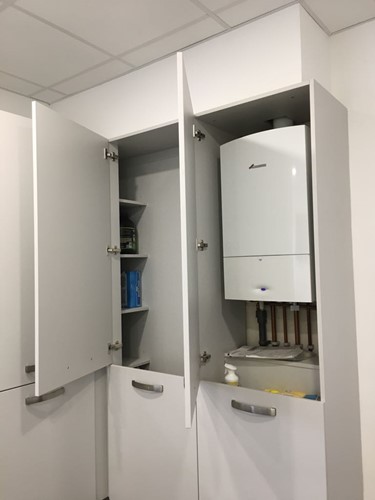 So, if you need a bespoke, tailor-made solution, talk to Basically Trade – it's what we do!
To enquire further or discuss your kitchen cabinet manufacturing requirements,
please call: 01282 816434