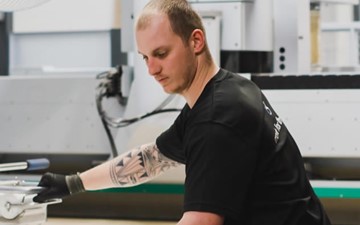 As new builds are becoming more prolific, and end users are deciding to upgrade, instead of moving, the demand for bespoke complete kitchens and bedrooms increases.
Brexit has triggered a consensus to move to UK cabinet manufacturers, and the growth in the UK furniture manufacture industry has led to Basically Trade expanding its workforce.
Basically Trade are proud to be a UK manufacturer of complete kitchens and bedrooms, as well as a manufacturer of made-to-measure cabinets to the trade.
Some of our recent new staff members can be seen below, adding to the existing in-house wealth of expertise.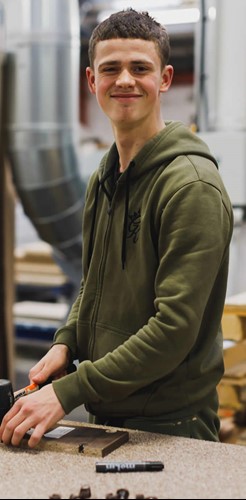 Jack is due a hardy congratulation for completing his on the job apprenticeship, which confirms our commitment to training a new workforce.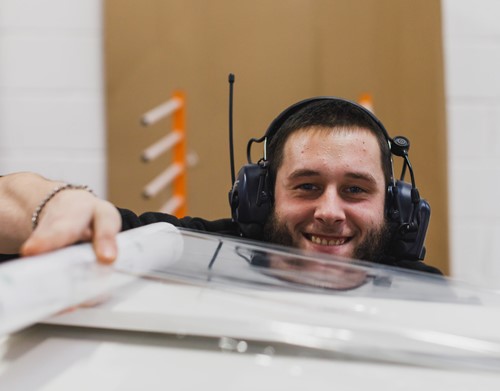 The latest member of the assembly team, Joey, has a background in building and construction. He has previously worked for many years fitting kitchens. This gives the team some extra valuable insight into the issues a fitter faces, so we can address them at source.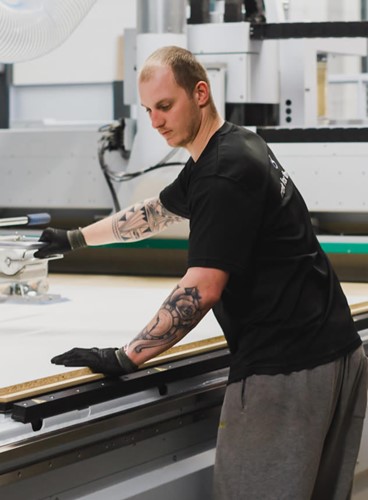 Danny is the new experienced professional who joins the team who work on the CNC machinery. He also lends a hand in the assembly department and can drive anything with wheels!
To enquire further or discuss your cabinet manufacturing requirements, please call: 01282 816434