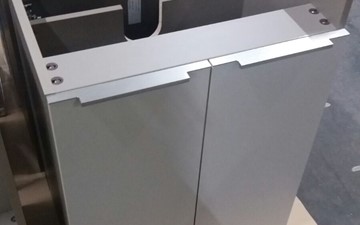 A well-established property developer commissioned a selection of bathroom units, to be installed in several properties under development. The project demonstrates our bespoke design service.
The developer initially provided the brief, to which we began conversations discussing our hand drawn designs. Once the initial design had been approved, the next stage in development was to produce accurate prototypes.
These prototypes were then tweaked as necessary to produce the final product. The bespoke units were then manufactured ready for delivery.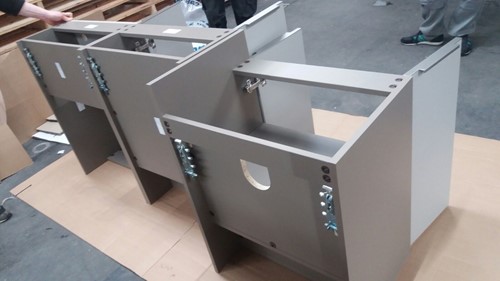 The Egger finishes used are new egger finishes, U795 Brown Grey ST9 for the carcasses. EGGER is one of the leading manufacturers of wood-based panels in Europe and provide a wide range of possible applications for furniture and interior design.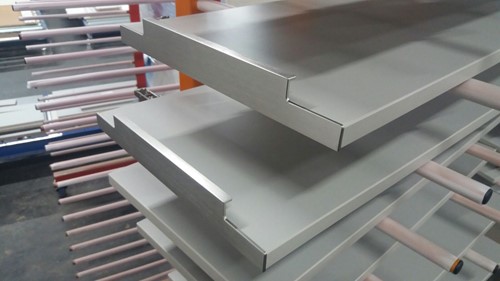 The lighter U201 Pebble Grey is used in our own PVC Edged Doors with brushed stainless-steel handles creating an amazing contrast.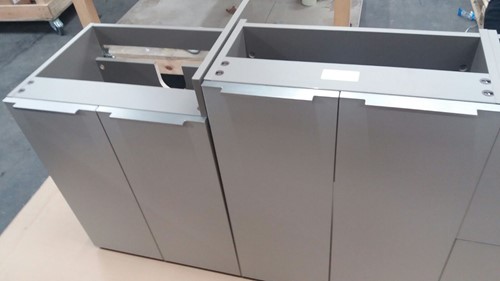 The final product showcases our upmarket, trend orientated look with décor combinations suitable for frontals and carcasses.
Here at Basically Trade we can create bespoke cabinets to fit almost any design application.
To enquire further or discuss your requirements please call: 01282 816434