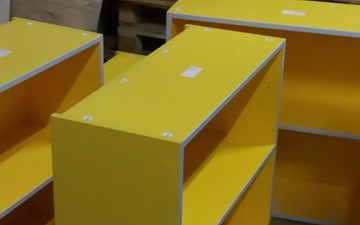 Commissioned by a London based interior designer, this colourful yellow complete kitchen project had the shop floor spirits high, as we developed the custom kitchen units.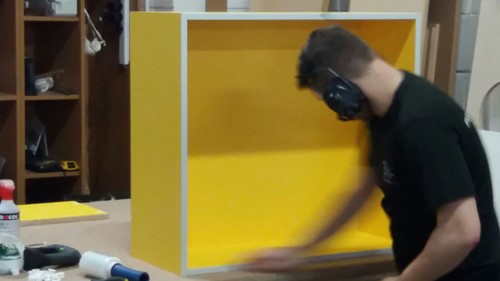 The colour scheme included a contrasting look from accompanying blue and dark grey doors. Which complimented the yellow cabinet colour.
Blum HF Bifold lifters are fitted to the wall units, and Blum Tandem box drawers fitted to the base units.
Soft-close Blum drawers add an extra touch of quality with smooth operation.
Blum are one of the world's leading manufacturers of fitting systems. High quality products coupled with technology advances create a perfect motion.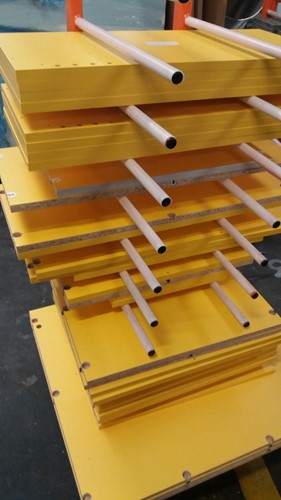 Our quality bespoke cabinets and drawer boxes can be manufactured to almost any size, with high quality finishes to meet the demands of this high-traffic kitchen environment.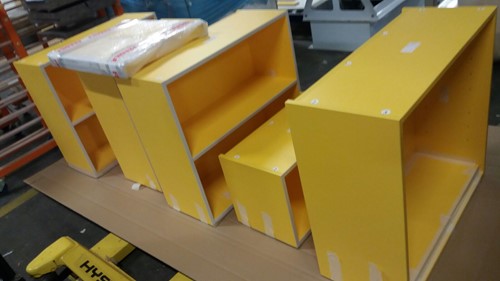 Below you can see the order ready for dispatch.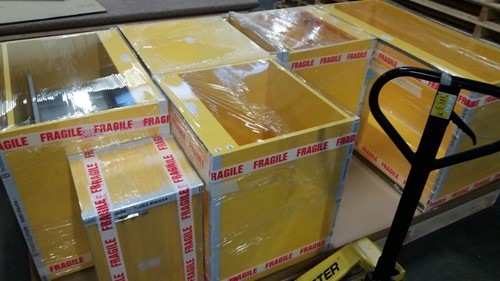 Here at Basically Trade we can create bespoke kitchen cabinets to fit almost any interior design application.
To enquire further or discuss your requirements please call: 01282 816434