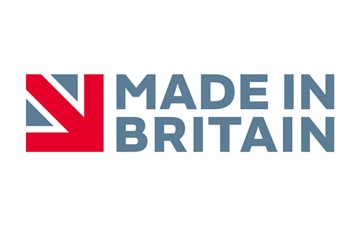 We are very proud to announce we are now part of the Made In Britain campaign community that promotes UK manufacturing.
The Made in Britain Campaign supports and promotes British manufacturing, enabling buyers and consumers, at home and abroad to identify British-made products.
In 2010, Stoves, a company committed to UK manufacture with 100% of its built-in ovens, hobs, and range cookers assembled at its Merseyside headquarters believed that some brands were trading off their British heritage, despite now being manufactured overseas.
In January 2011, it commissioned independent market research among 1,000 British adults. The results showed that half (48%) of those surveyed admitted confusion about which brands could still claim to be made in Britain, with international takeovers and moves towards Far Eastern production all contributing to an increasingly puzzled landscape.
Two-thirds (67%) wanted an official seal of approval to show products made in Britain, while half (52%) thought British brands should bring manufacturing back to the UK.
More than a third (37%) of those questioned stated they would buy British if it was easier to identify authentic made in Britain products. A separate poll by Which? in July 2011 asked "Would a Made in Britain logo help you buy British?" 84% said 'Yes it would'.
The Stoves research showed that more than half said that supporting UK manufacturing and jobs is their main incentive to buy British and 36% claim to buy British whenever they can.
Mistakenly, 40% thought HP Sauce (now manufactured in the Netherlands) is British-made; 43% thought Royal Doulton was British-made, however, although designed in the UK it is now manufactured in the Far East; 32% thought Dyson was a British brand despite production now taking place in Malaysia; 23% said Raleigh bikes were British-made, when in fact it shifted production to the Far East in 2003.
This clearly proved an idea such as Made In Britain needed to come into fruition, which in June 2013 it did. Now there are over 1000 companies within the Made in Britain campaign and we're very happy to announce we are one of them.